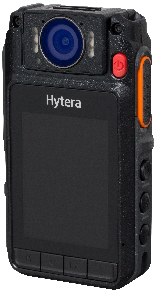 Real Time Video Send Back Solution
Connection: Wired/BT 4.0/WiFi
Camera: Outstanding Recording Performance
Keys: Ergonomic Design for Easy Operation
Structure Design: Professional for Mission Critical Scenarios
Battery: 2500 mAh providing > 8 Hours working and >250 hours standby
Smart Mobile Device Management
Running on a PC,Smart MDM collects and stores digital evidencce from the RVMs via Multi-unit Charger.With intuitive Graphic User Interface(GUI),you can review,manage,and share data simply and efficiently.
Digital Evidence Management
Digital Evidence Management Platform collects and stores the digital evidence on a secure network.You can tag an evidence and find it easily through a  key word search.For data security,you can assign customized permissions to different users.
Data/Video Real-time Transfer
Pairing with the Hytera Multi-mode Advanced Radio,the RVM allows you to make and receive voice communications, initiate an emergency alarm and deliver real-time video to a control center over the LTE network.
Radio Compatibility
Hytera Radios 
Ingress Protection
MIL-STD-810G, IP67 
Drop Resistance
2 m 
ESD
Contact discharge: 6 kV;  air discharge:  12 kV 
Operating Temperature 
-20˚C to +60˚C
Storage Temperature
-40˚C to +85˚C 
Connector
Mirco USB port, 8-pin contact port 
System Compatibility
WIN XP/7/8/10
Dimensions (H x W x D)
106.5mm x 60mm x 24mm 
Weight (including battery) 
165g ± 3g 
Standard Accessories
USB cable, charger, user manual,  belt clip (rotatable, length-adjustable), CD 
Optional Accessories
Shoulder epaulette, radio connection cable, multi-unit charger, Wireless Remote controller ,Hytera radio